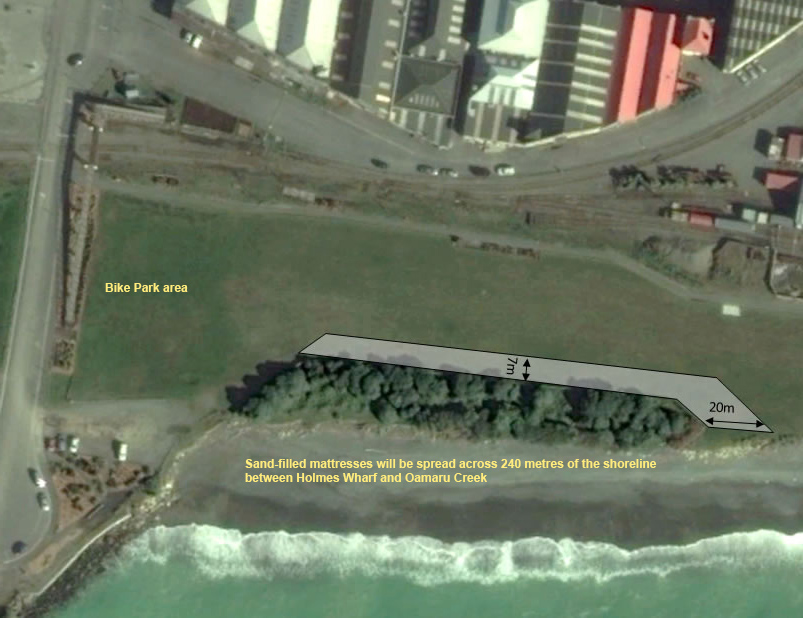 Special sand-filled mattresses will be placed along part of Oamaru's coastline to protect the blue penguin colony who are losing part of their nesting area due to coastal erosion.
The fence that currently surrounds the area will be moved seven metres inland and lengthened 20 metres. The increase in size is due to the nesting area having become overly confined by loss of beach to erosion.
Roading Manager Michael Voss says the erosion protection work is expected to start in late March and be completed by August.
"The special mattresses will be placed 240 metres along the shoreline between Oamaru Creek and Holmes Wharf," says Mr Voss. "We hope to have this work completed by August, however, it is subject to tides and any storms we might have."
Contractor Paul Smith Contracting Ltd will place the sand-filled mattresses along the shoreline.
"We have worked with Dr Philippa Agnew from the Oamaru Blue Penguin Colony to ensure the work has the least effect on the colony as possible."
Public parking in the area will be affected during construction when vehicles access the site in order to move sand and other materials.
"We acknowledge that this may cause some inconvenience and will endeavour to keep any disruption as minimal as possible. We appreciate people's co-operation while we carry out this important work."