Plumbers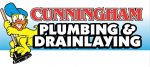 Long Business Description:
We are a local family owned business with high professional work ethics and over 34 years experience in the plumbing industry in North Otago & South Canterbury.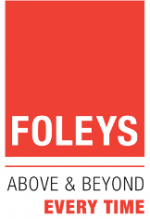 Address:
7 Trent Street
Oamaru
New Zealand
Long Business Description:
We are committed to providing exceptional customer service, for all our customers – Above and Beyond. Every time.  This includes our 30 minute time promise – we'll be there within 30 minutes of the arranged time or the first hour of labour will be free.
Services:
Plumbing, Drainlaying and Gasfitting
Areas we service:
North to Makikihi
South to Palmerston
West to Kurow
Book your job or request a quote by phoning 0800 30 35 30  or 434 2330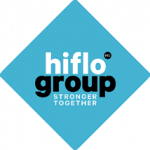 Address:
224 Thames Street
Oamaru
9400
Long Business Description:
Hiflo Group has evolved from early beginnings back in 1971 when Ian and Helen Ryder opened as Hiflo Plumbing Limited.
The Business traded from Ouse Street Oamaru for the next 32 years. Plumbing, Drainage, Heating, and Sheetmetal were the core business and the Company soon became a local well-established Business offering services throughout North Otago, South Canterbury, the Waitaki Valley, and Mackenzie areas. Hiflo Plumbing 40+ years on has expanded our range of offerings and our experienced team takes pride in offering the quality assurance required in everything we do.
In the late 90s, Gasfitting was in high demand becoming a big part of the Hiflo Business as it still is today. With the regions expanding rapidly in LPG it was obvious distribution was also required. This lead to a Company's decision to enter into the LPG Retailing and Distribution Market establishing a new Division called Rockgas Oamaru. Today we have expanded and now trade as Rockgas Mackenzie based in Twizel, Rockgas North Canterbury based in Kaiapoi, Rockgas Mid Canterbury based in Ashburton. We have an expert team and if it's LPG from Design, Installation, and Distribution we provide the lot with many years of experience.
In 2005 Industrial and Hospitality Businesses already being part of our everyday LPG offering started requesting many other Gases. We had the Distribution Network and today we now provide a full range of Gases in all our Rockgas areas.
Heating has always been one of our specialties right from the outset. We have literally designed and installed thousands of Heating Systems over many years from our Oamaru Showroom. Heat & Home, our Retail Division is a showcase of Product with all the leading Brands. We are your Heating One Stop Shop from Design, Sales, Installations, and Permits.