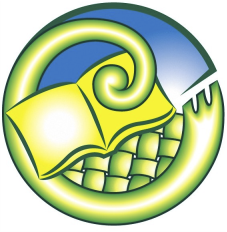 FREE help with…Drivers licence, Pet care, Unit standards towards level 1 & 2, Logging into the Work & Income sites, English language learning, basic computer knowledge, operating your cell phones, budgeting, Heavy truck theory, Health and Safety, Workplace training and so much more! We are not just about reading and writing, literacy fits into your everyday life skills, whether it's following a recipe or shopping. WE ARE HERE TO HELP YOU and its FREE. We are flexible, we can come to you, or you can come to us. Need training for work??? Need to understand how to complete forms??? GIVE US A CALL NOW, 434 2236 or come talk to us at 20 Ribble St – next to Plunket Electrical.
Literacy, what is literacy??
The dictionary says it is the ability to read and write – educated. Most people say "Im not interested in going back to school" or "Ive survived just fine all these years without it" and these responses are true, both of them.
But….. did you know that you work with literacy everyday?? in everything you do, at home and at work, and if any part of your day you feel you cant quite "get there" we can help.
We do not provide a classroom setting, our atmosphere is friendly, personal and you learn at your own pace with either one to one flexible training suited specifically just for you, or in a group setting – its up to you.
Flexible days of the week, flexible hours of the day, your training is unique to YOU, so what are you waiting for?? give us a call now, Freedom is your Choice!
What is Workplace literacy???
Workplace literacy means the mix of skills employees need to complete everyday tasks at work. Employees need these skills to communicate with customers, understand health and safety information, keep accurate records, and follow production schedules.
In many workplaces there are intelligent and motivated employees who are held back because of low literacy and numeracy skills.
If this sounds like you then we need to hear from you, dont waste any more time, call us today 434 2236, or pop into our 20 Ribble Street office, it could be the best decision you have made this week.
Workplace numeracy and literacy can deliver some pretty impressive results, what are you waiting for??